Get Ready For U2 In Boston With 11 Brain Teasers!
U2 arrives in Boston at TD Garden on Thursday and Friday June 21 and 22! WZLX loads you up with tickets in the 'Summer of 9 to 5' on Tuesday the 19th and Wednesday the 20th! Get yourself in the zone with these questions about U2. We turned it up to 11 for you!
(Answers below)
1. Who sang the song "The Wanderer" on ZOOROPA?
2. Name the the Irish house that U2 began recording the Joshua Tree album in?
3. "The Sweetest Thing" was a hit single in 1998, but it first appeared as the B-side to what single off the Joshua Tree"
4. Bono & Edge wrote "She's a Mystery to Me" for what singer?
5. What members of U2 were on Band-Aid's "Do They Know It's Christmas?"
6. JJ R.I.P. in the liner notes of the POP CD refers to who?
7. What's the hidden track at the end of the hits CD 1980 to 1990?
8. One member of the band missed one show. Whom & where?
9. Larry has a son whose middle name is what?
10. What was the first soundtrack that one of the members wrote all the music for?
11. Name the liquor store U2 played on the roof of to shoot their "Where the Streets Have No Name" video in 1987?
1. Johnny Cash
2. Danesmoate
3. "Where the Streets Have No Name"
4. Roy Orbison
5. Bono & Adam
6. Larry's dog
7. "October"
8. Adam Clayton in Sydney Australia 1993
9. Elvis. His full name is Aaron Elvis Mullen
10. "Captive" by the Edge"
11. Republic Liquors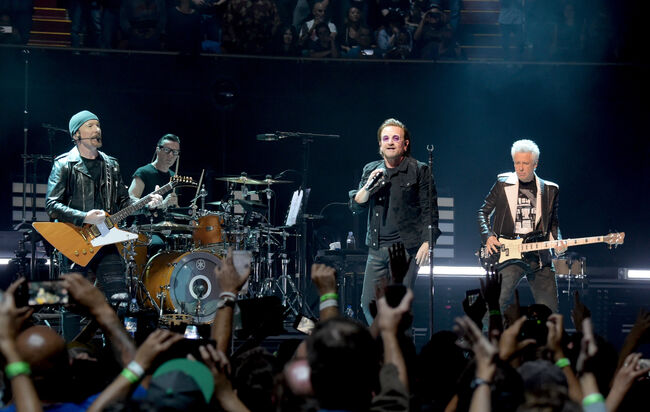 Carter Alan
Hear Carter Alan every weekday from 10am - 2pm on 100.7 WZLX
Read more