John Fogerty Talks New Single With Billy Gibbons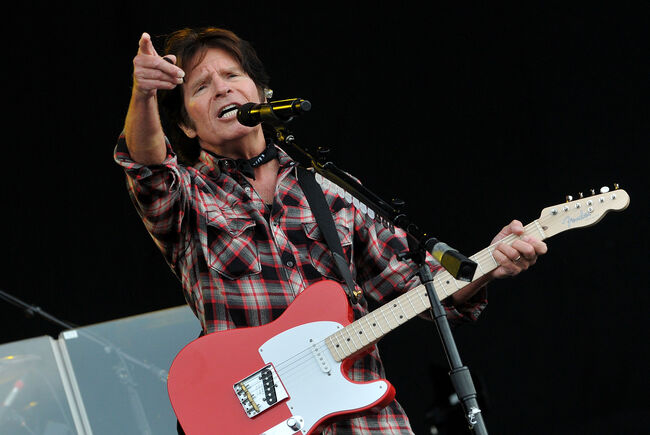 John Fogerty has been on the road with ZZ Top on the "Blues and Bayous Tour, but the musical pairing has gone way beyond being mere tour mates. The former brainchild of Creedence Clearwater Revival has released a stand-alone single with the help of ZZ top's guitar gunslinger Billy Gibbons. The new song is called "The Holy Grail," and it is available on YouTube.
John Fogerty called Carter Alan at WZLX and told him, "We've known each other for a while and, of course, I admire Billy very much. One night a few years ago I got up [onstage] and we played '"Sharp Dressed Man" together and that was awesome. We've kicked the idea [of recording together] around, but it's always been kind of vague. Now it's come time."
What is the Holy Grail? "For me, the Holy Grail is [being] up on a stage standing next to Billy trading licks. Musically, that's one of my favorite places to be as a guitar player. The idea for that song came to me in that way. I could just picture us up on a stage jamming. The more I toyed with that, it eventually turned into a song."
Did it come easily? "It wasn't like falling off a log, but after the usual amount of blood, sweat, and tears, I finally got a good track together and I'm really proud of it."
Listen to the rest of Carter Alan's interview with John Fogerty this Sunday night (June 24) at 10 on his new show 'The Decibel Diaries."
Watch the video of John Fogerty's "The Holy Grail" here.

Carter Alan
Hear Carter Alan every weekday from 10am - 2pm on 100.7 WZLX
Read more