Kiss Announces It's (Real) Last Tour, Promise!
On NBC TV's "America's Got Talent" finale broadcast on Wednesday September 19, Kiss leveled the audience with a typically-pyro-minded "Detroit Rock City," and announced that the band will soon be saying goodbye to the touring circuit.
Kiss announced the "One Last KISS End of the Road World Tour," and Gene Simmons posted on Instagram: "It's been an amazing journey with you all. We couldn't leave without saying goodbye." He promised a serious upgrade to the group's already-famous pyrotechnic display: "This show will have the most explosions, the most hits, and be the loudest yet!"
The group did not announce any dates for the tour, but it will apparently not include original members Peter Criss and Ace Frehley, who did their own farewell with Kiss in the early tours of the 21st Century. Kiss have been on the road since their first official tour in 1974 as a young band from New York City.
Kiss will be playing it's "KISS Kruise VIII" from October 31st to November 5, leaving Miami and sailing to Key West and Nassau. Presumably, the pyrotechnics will probably have to toned down a bit on the high seas. But, if you're going, make sure you pack six days worth of facepaint!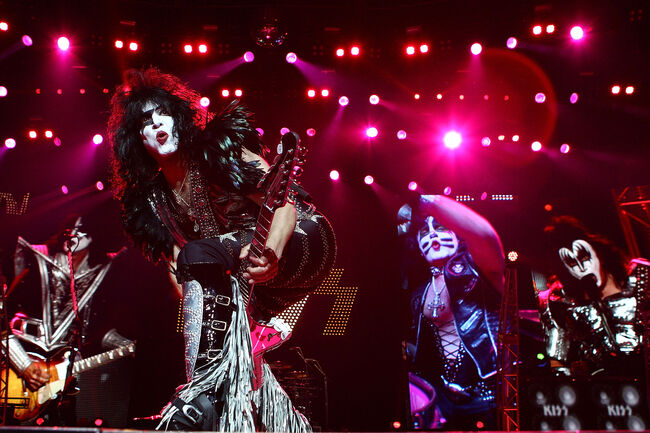 Carter Alan
Hear Carter Alan every weekday from 10am - 2pm on 100.7 WZLX.
Read more