Billy Gibbons Talks ZZ Top, New Album, & Solo Tour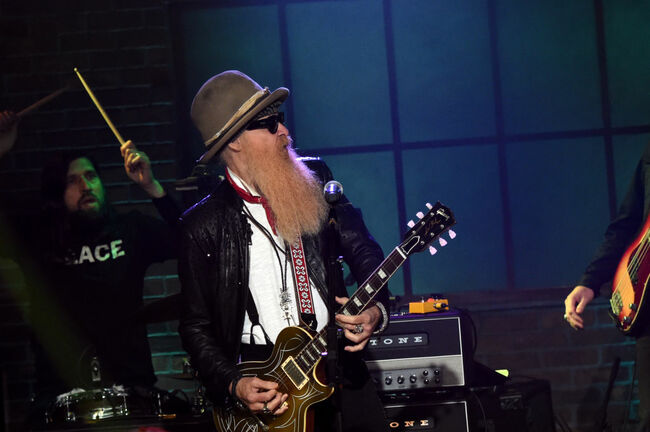 Billy F. Gibbons is one-third of ZZ Top, the growling-voiced singer and accomplished lead guitarist of that legendary trio. ZZ Top has been with us since 1969 with the same lineup the whole way. They've sold millions of albums and are still on the road - but they're taking a break right now and Billy is taking advantage of the free time.
He's just released his second album "BIG BAD BLUES" and is coming to the Boston area on tour. Carter interviewed the guitarist recently for his show THE DECIBEL DIARIES, Sunday nights 10pm to midnight on WZLX.
Gibbons talked about the blues and his new release, revealing that two artists introduced him to the style at a very early age. His mother took his sister and Billy to see Elvis Presley in concert back in the 50's, soon after the Memphis singer had combined blues and country into what we know as rock and roll. A couple years later when Gibbons was 7, his dad took him to a recording studio and he witnessed a session by BB King himself! What an introduction!
Gibbons tells the tale of the famous "Muddywood Guitar" that he had crafted from a piece of Muddy Waters' shack and donated to the Delta Blues Museum.
He also reveals his involvement with William Shatner's Christmas album coming out this fall. (Spoiler alert: there are live reindeer's involved!
Also – the current state of ZZ Top…
Here's Part 1 of Carter's interview with Billy Gibbons. Be sure to come back for weekly updates of parts 2 & 3!

Carter Alan
Hear Carter Alan every weekday from 10am - 2pm on 100.7 WZLX.
Read more