Rolling Stones Tease U.S. Tour Over the Weekend?
Via Ultimate Classic Rock: The Rolling Stones sparked speculation that a U.S. tour was about to be announced when their iconic tongue logo appeared at two football stadiums over the weekend.
On Saturday, a large banner bearing the logo appeared outside Broncos Stadium in Denver, and yesterday, the tongue was also displayed on scoreboards at the Gillette Stadium in Foxborough, Mass. Cheerleaders during the New England Patriots game there also wore the image.
The activity increased speculation that the Stones are prepared to confirm a run of stadium shows for 2019. The band's website featured a prominent invitation to join their mailing list. "Don't miss out, as you never know what could be coming!" it read.
The band last hit the road across the U.K. and Europe earlier this year on the "No Filter" tour, which started in Ireland on May 17 and ended in Poland on July 8. Back in September, singer Mick Jagger hinted that the band might be working on "new tunes."
Around the same time, band manager Joyce Smith discussed their plans for the future, though she didn't provide any details. "The schedule is being prepared about where we're going to be over the next 12 months, in terms of some studio work, maybe some live plans or other projects that are coming through the door," she said. " 'This Could Be the Last Time' isn't on any set list I've seen. We're looking forwards, not backwards, the whole time."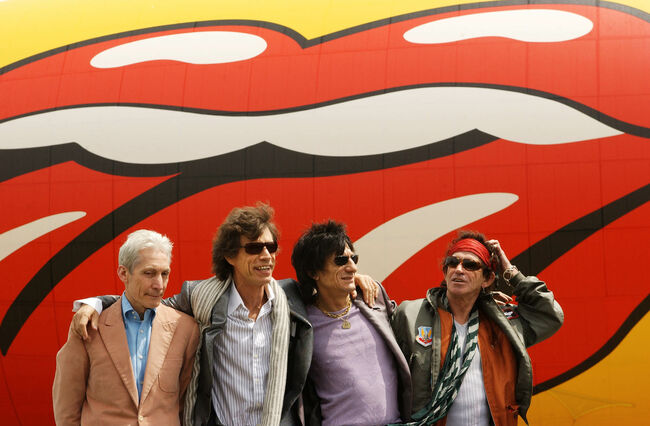 Carter Alan
Hear Carter Alan every weekday from 10am - 2pm on 100.7 WZLX.
Read more