Axle Rose's Admiration For Freddie Mercury
On November 27, 1991, a private funeral service was held for Queen frontman Freddie Mercury, who had passed away from complications due to the A.I.D.S. virus three days earlier. 35 family members and friends, including the surviving members of Queen and Elton John attended. Afterwards, the ceremony moved to Kensal Green Cemetery in West London where Mercury was cremated. His ashes were given to his longtime friend and companion Mary Austin to dispose of under the agreement that she would never reveal their location.
Via Ultimate Classic Rock: Axl Rose called Queen counterpart Freddie Mercury "the greatest" in a rare interview, and explained why he admired the British band so much. Mercury is the focus of more attention than he's received in years as a result of the "Bohemian Rhapsody" movie, which is on course to become the most successful music biopic of all time.
In a conversation with the Etihad airline's Atlas magazine, Rose was asked, "You're considered to be one of the greatest frontmen ever. But who do you think deserves that accolade?" He replied, "For me, it's easy – Queen is greatest band and Freddie is the greatest frontman of all time. The band are the greatest because they embraced so many different styles."
Rose's admiration for Mercury is well known. In 1992, he took part in the Mercury memorial concert, performing "Bohemian Rhapsody" with Elton John and Queen. "If I hadn't had Freddie Mercury's lyrics to hold onto as a kid, I don't know where I would be," Rose once said. "It taught me about all forms of music … it would open my mind. I never really had a bigger teacher in my whole life."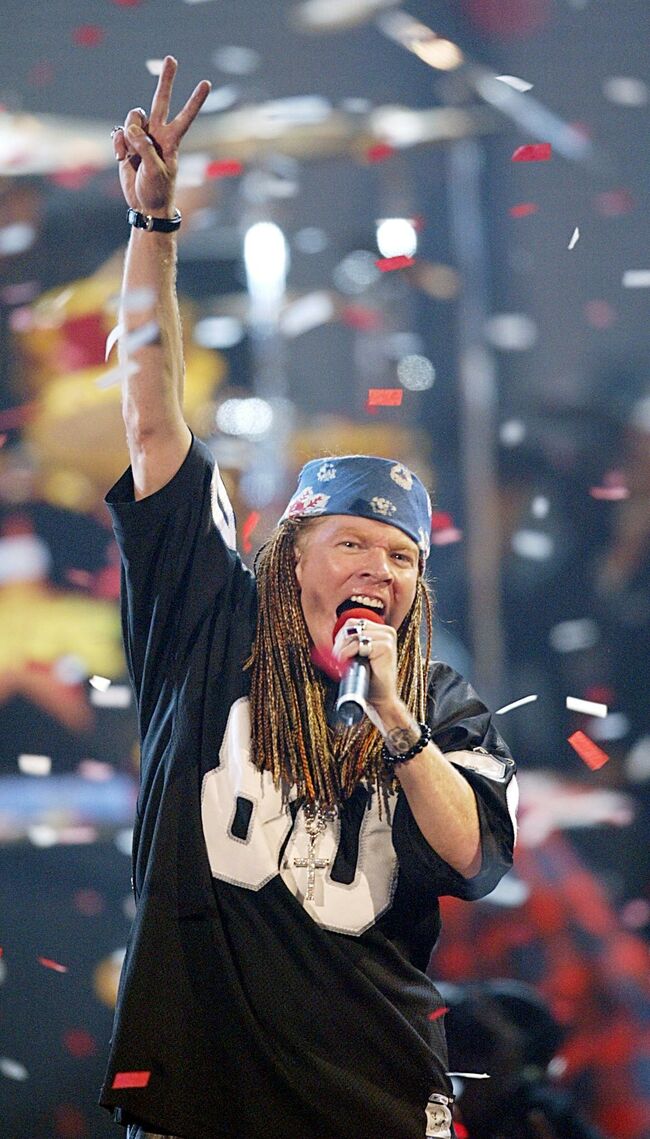 Carter Alan
Hear Carter Alan every weekday from 10am - 2pm on 100.7 WZLX
Read more