Lynyrd Skynyrd To Headline Southern Rock Cruise
LYNYRD SKYNYRD TO HEADLINE THE SOUTHERN ROCK CRUISE 2019 aboard the The Norwegian Pearl from Tampa to Cozumel and Progreso, Mexico.
Lynyrd Skynyrd continues its "Last of the Street Survivors Farewell Tour" with a gig on the high seas as part of The Southern Rock Cruise on January 8, 2019. Setting sail from Tampa, Florida on January 6, 2019, the second annual Southern Rock Cruise will visit Cozumel and Progreso, Mexico before returning January 12. "We love playing for thousands of screaming fans at some of the most fantastic venues in the country," said Lynyrd Skynyrd's Johnny Van Zant. "But we couldn't pass up the opportunity to play for 2,000 people again at this special event for The Southern Rock Cruise. It is always a blast to play more intimate shows and get up close and personal with our fans is an added bonus."
Lynyrd Skynyrd headlined last year's inaugural Southern Rock Cruise, which sold out in weeks. Skynyrd will be joined by Dickey Betts (who is back in action after canceling dates this fall due to health troubles) and his band, Blackberry Smoke, Marshall Tucker Band, Molly Hatchet, The Kentucky Headhunters, Black Stone Cherry, Atlanta Rhythm Section, Jimmy Hall of Wet Willie, The Steel Woods, Bishop Gunn, The Curt Towne Band, Brother Hawk, Preacher Stone, The Cowboy Poets, Johnny Neel, Jive Mother Mary, Heather Luttrell and The Possumden, and more.
The Southern Rock Cruise 2019 is limited to 2,000 patrons. In addition to the concerts, many celebrity interactive events are planned including special Q&A sessions, panel discussions, guitar seminars and various reindeer games. Go to SouthernRockCruise.com for more information.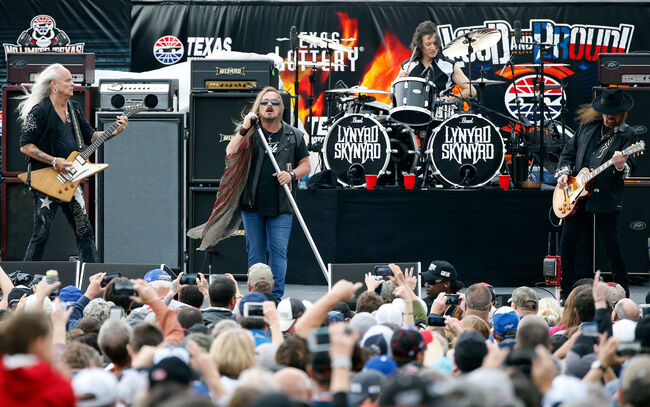 Carter Alan
Hear Carter Alan every weekday from 10am - 2pm on 100.7 WZLX.
Read more