Yes's Jon Anderson Album Decades In The Making
Via bestclassicbands.com: On January 18, longtime Yes vocalist Jon Anderson announced details of his long-awaited solo album, 1000 Hands, arriving on March 31. A 2019 solo tour has also been revealed. (See below.)
1000 Hands, as the name implies, includes collaborations with many others. While that may not total 500 (i.e., 1000 hands), the album, produced by Michael Franklin, does feature contributions from many of Anderson's former Yes bandmates including, notably, the group's late bassist Chris Squire, as well as longtime guitarist Steve Howe and drummer Alan White, and keyboardist Rick Wakeman and guitarist Trevor Rabin (the Yes alums with whom Anderson has been performing with for several years).
As Anderson notes: "The musicianship on this album is truly mesmerizing, the production by Michael Franklin is very unique, treating each song with reverence and taste. I'm overjoyed to let people hear this project and to be able to tour… will be another highlight in my life.
"I feel so happy that people of all ages will hear this; musically it says many, many things most of all the joy of music and life."
The '1000 Hands' whom Anderson collaborated with on the album date back decades.
Other classic rock guests of note include Ian Anderson, Jean Luc Ponty, Jonathan Cain, Chick Corea, Billy Cobham, Pat Travers and Rick Derringer.
Anderson, who'll turn 75 on October 25, 2019, told the website Growing Bolder that he had been working on the album on-and-off since around 1990. "The tapes got put in my garage but I forgot about them because I was on tour with Yes and recording other albums." He added, "I'm healthier, I sing as strong as ever, I have a great friendship with a lot of musicians and I hold them very dear. Music always brings you together."
Anderson has released more than a dozen solo albums since his first such effort, Olias of Sunhillow, was released by Atlantic in 1976. 1000 Hands will be his first since 2011's Survival & Other Stories. Since 2016, he's been part of a trio of Yes alums, with Wakeman and Rabin.
Jon Anderson 2019 Solo Tour (Tickets for many of the dates are on Ticketmaster)
Mar 11 – Orlando, FL – Disney Epcot
Mar 12 – Orlando, FL – Disney Epcot
Mar 29 – Lynn, MA – Lynn
Mar 31 – Northfield, OH – Hard Rock
Apr 01 – Annapolis, MD – Maryland Hall for the Creative Arts
Apr 03 – Ridgefield, CT – Ridgefield Playhouse
Apr 04 – Englewood, NJ – Bergen PAC
Apr 06 – Collingswood, NJ – Scottish Rite Auditorium
Apr 07 – Derry, NH – Tupelo Hall
Apr 11 – St. Charles, IL – Arcada Theatre
Apr 12 – Waukegan, IL – Genesee Theatre
Apr 14 – Milwaukee, WI – TBD
Apr 19 – Oklahoma City TBD, OK – TBD
Apr 20 – New Orleans, LA – TBD
Apr 24 – Phoenix, AZ – The Orpheum
Apr 26 – Los Angeles, CA – Saban Theater
Apr 27 – Las Vegas, NV – Cannery Hotel and Casino
May 01 – Austin, TX – TBD
May 03 – TBD
May 04 – TBD
May 06 – Nashville, TN – Ryman Auditorium
May 08 – Clearwater, FL – Capitol Theate
May 11 – Biloxi, MS – Beau Rivage Theatre
May 12 – Arlington, TX – Kaaboo Texas at AT&T Stadium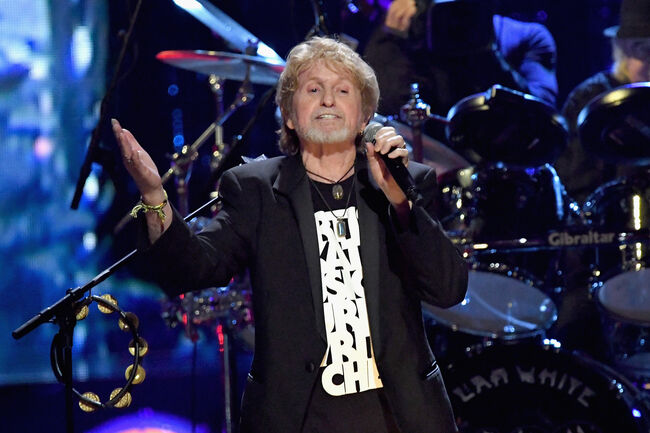 Carter Alan
Hear Carter Alan every weekday from 10am - 2pm on 100.7 WZLX.
Read more