Def Leppard Announces Las Vegas Summer Residency
Def Leppard follows Aerosmith into Las Vegas for an extended residency this summer. The veteran U.K. band calls it "The Sin City Residency" and the concerts will take place at Zappos Theater in Planet Hollywood Resort & Casino for twelve nights August 14 – September 7.
Def Leppard's Rock Brigade Fan Club members get first shot at tickets on Thursday, Feb. 14 at 10AM PT with the public onsale on Friday, February 22 at 10AM PT.
Def Leppard residency dates:
Wednesday, August 14
Friday, August 16
Saturday, August 17
Tuesday, August 20
Friday, August 23
Saturday, August 24
Thursday, August 29
Saturday, August 31
Sunday, September 1
Wednesday, September 4
Friday, September 6
Saturday, September 7
Def Leppard's singer Joe Elliot said on the band' website: "Five years ago, we played our first ever residency in Las Vegas which was relatively new ground for a rock band giving this kind of experience…I have to say, we really enjoyed it. Being in one place for the best part of a month is vastly different to our normal city to city touring routine. Breaking this cycle adds another element to the experience for both us and the audience. We look forward to seeing you at the Zappos Theater this summer!"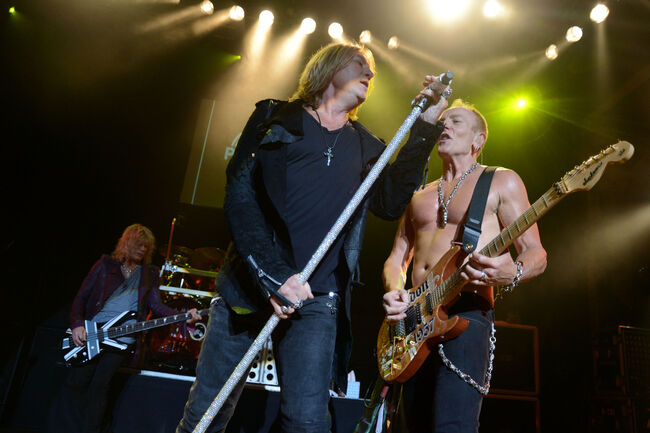 Carter Alan
Hear Carter Alan every weekday from 10am - 2pm on 100.7 WZLX.
Read more