Elton John Biopic "Rocketman" Banned In Samoa
Via Ultimate Classic Rock: Add Samoa to the growing list of foreign countries upset with the Elton John biopic Rocketman. The South Pacific island nation has banned the film due to its depictions of homosexuality. The country's population, which is 97 percent Christian, is generally considered conservative and traditional. In explaining the decision, the nation's principal censor, Leiataua Niuapu Faaui, told the Samoa Observer that Rocketman was banned because it clashed with Samoa's "culture and our Christian beliefs."
Niuapu Faaui admitted the movie had "a good story, in that it's about an individual trying to move on in life." John "went through a difficult family life and managed to move on and become very successful," the censor further opined, "but there are acts that are not good for public viewing and against the law."
The ban has stirred controversy in the small island nation of approximately 196,000 people. Human-rights activists are accusing the government of "selective morality," pointing to the censorship board's approval of the Queen biopic Bohemian Rhapsody as an example of its hypocrisy.
As for Rocketman, this isn't the first international road block for the biopic. Filmmakers were extremely critical of of a Russian distributor that cut more than five minutes of content from the movie, citing that country's laws against "homosexual propaganda." Still, these controversies haven't stopped the film from becoming a hit in the U.S. and abroad. Rocketman recently eclipsed $100 million at the worldwide box office, already becoming one of the Top 10 music biopics of all time.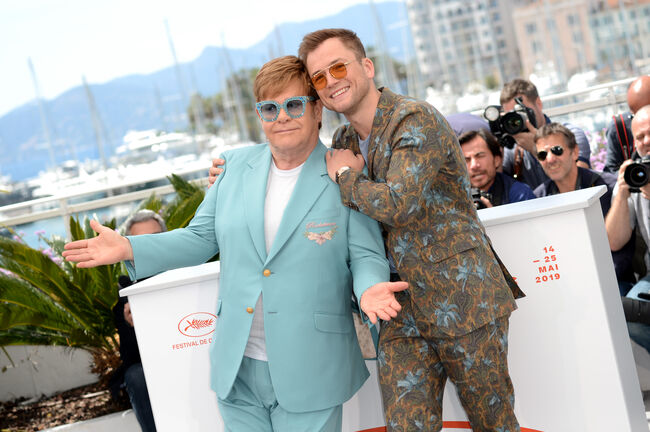 Carter Alan
Hear Carter Alan every weekday from 10am - 2pm on 100.7 WZLX.
Read more