Kiss Want All The Members Of The Band Past And Present To Play Last Show
Via Planet Rock: KISS's manager Doc McGhee has confirmed the band's living former members have been approached to take part in their swansong show. Over the weekend at the KISS Kruise, Paul Stanley told fans that the last-ever Kiss gig will be on July 17, 2021 at an as-yet-unspecified venue in their native New York City.
During a question-and-answer session with fans at the KISS Kruise, the band's manager of 24 years was asked whether KISS were open to reuniting with former members at the swansong show. "We want to include everybody that played with KISS to celebrate the 45 years of KISS," McGhee replied. "And everybody - Vinnie Vincent and everybody else - that [has] played with KISS is part of this whole celebration of 45 years. So, we're still looking at what we're gonna do on the final show of KISS."
McGhee explained that original members Ace Frehley and Peter Criss have both been "talked to" about appearing but he conceded it's going to be hard to make it work. "It's pretty difficult," McGhee said. "When people say, 'Oh, you should bring Ace and Peter up.' How do you do that when you have two Catmen and two Spacemen? So you say, 'Okay. You don't wear makeup and you wear makeup.' And then they [Ace and Peter] go, 'Well, that was my makeup.' I don't know.
"So, it's real hard to do, but we'll figure it out because they're very much a part of the heritage of KISS. And they're acknowledged by Gene and Paul and everybody in this room as the founding members… So it's important to you guys and it's important for us. It's just a matter of the balance and we can bring it where it work s for everybody and everybody is having a great time."
Alongside Frehley, Vincent and Criss, the only other surviving member of KISS is guitarist Bruce Kulick, who was a member from 1984 to 1996. Drummer Eric Carr died from heart cancer in November 1991 aged just 41, while guitarist Mark St. John, who had a brief seven-month tenure in 1984, died in 2007.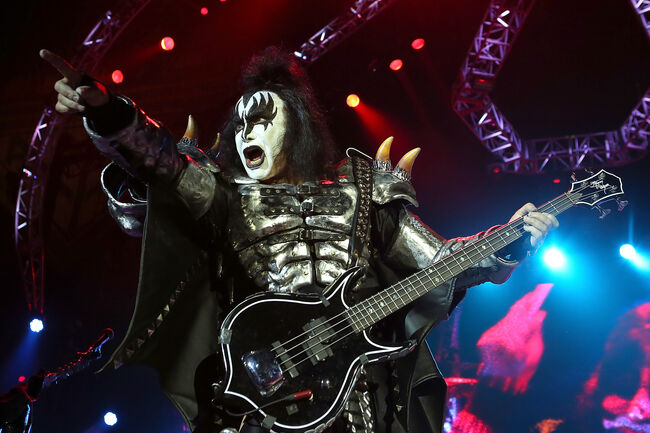 Carter Alan
Hear Carter Alan every weekday from 10am - 2pm on 100.7 WZLX.
Read more