Confirmed... Bert And Ernie Are Gay Lovers
Via NyPost.com. The rumors have swirled for years, are Bert and Ernie from Sesame Street more than just friends? Writer Mark Saltzman, who joined the show in 1984 says yes. He wrote Bert and Ernie as a gay couple and that it's a reflection of his own same-sex relationship with film editor Arnold Glassman and not about pushing an agenda. He is the jokester like Ernie, and Arnold is Bert, with his paper clips and organization.
Sesame Workshop disagrees. In a statement they said, "As we have always said, Bert and Ernie are best friends. They were created to teach preschoolers that people can be good friends with those who are very different from themselves. Even though they are identified as male characters and possess many human traits and characteristics (as most Sesame Street Muppets do), they remain puppets, and do not have a sexual orientation."
They've shared a basement apartment at 123 Sesame Street for the last 49 years, always sleep in separate beds, and have no body below the waist. It does sound like some married couples I know...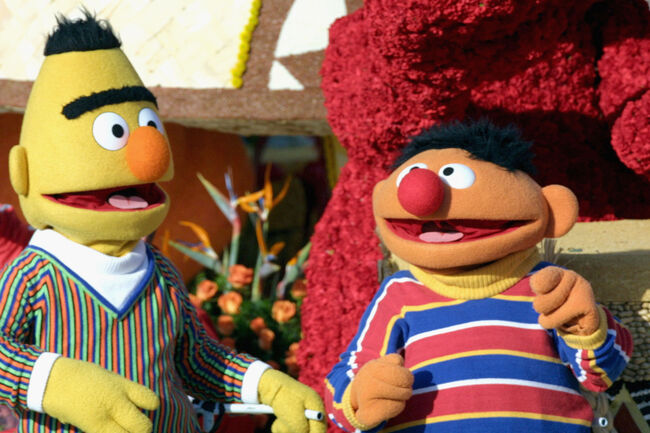 Chuck Nowlin
Hear Chuck Nowlin weekdays from 2pm - 7pm on 100.7 WZLX.
Read more