Dave Grohl Cooks BBQ For Cali. Firefighters
The California wildfires have been devastating. Firefighters have to be at the point of exhaustion trying to contain it. So imagine what it felt like when one of the world's biggest rock stars showed up at Fire Station 68 in Calabasas, California on Monday night.
Foo Fighters frontman Dave Grohl didn't show up just to show support, he showed up to cook them barbecue. The Station 68 crew has been fighting the deadly fires in the Calabasas, Thousand Oaks and Malibu areas of southern California, so it was much appreciated.
The station's Instagram page stated: "It was awesome to get a visit tonight from Dave Grohl of the @foofighters. He also treated us to some of his own @backbeatbbq. Thanks Dave! It was excellent!"
Dave is no slouch when it comes to barbecue. He's been working recently as a cook at the Beached Pig, a barbecue joint in the Studio City area of Los Angeles that's part of the Valley Urban Market, an outdoor food court co-founded by Grohl's wife Jordyn.
He also recently launched a new Instagram page for his own Backbeat BBQ.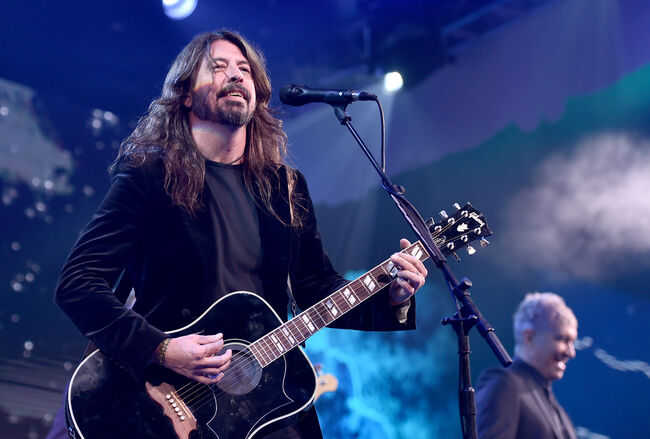 Chuck Nowlin
Hear Chuck Nowlin weekdays from 2pm - 7pm on 100.7 WZLX.
Read more