Stevie Nicks Singing In Her Dressing Room In 1981
Stevie Nicks is a shoo-in for the Rock and Roll Hall of Fame class of 2019. Fan voting closed Sunday and fans voted her into second place behind Def Leppard.
She already took her place in the hall when Fleetwood Mac was enshrined in 1998, but Thursday morning at 8am the Rock and Roll Hall of Fame will make it official that she's going in solo too.
Coming off the 70's success of Fleetwood Mac, Stevie struck out on her own with the 1981 album "Bella Donna". Her rock friends were ready to help her out, the Eagles' Don Henley and Don Felder,and Tom Petty, who contributed to the album's first single, "Stop Draggin' My Heart Around."
She quickly assembled a band for a short ten date tour, then it was back in the studio to work on the Fleetwood Mac album, "Mirage".
Backstage during that tour, a cameraman caught Stevie Nicks in her dressing room having makeup applied, while she practices singing along to a demo of "Wild Heart'. What you see is effortless, powerful, and joyful. At the 1:15 mark of the video the makeup person shows Stevie the goosebumps she has on her arms!
Fleetwood Mac returns to The Boston Garden March 31 and April 2.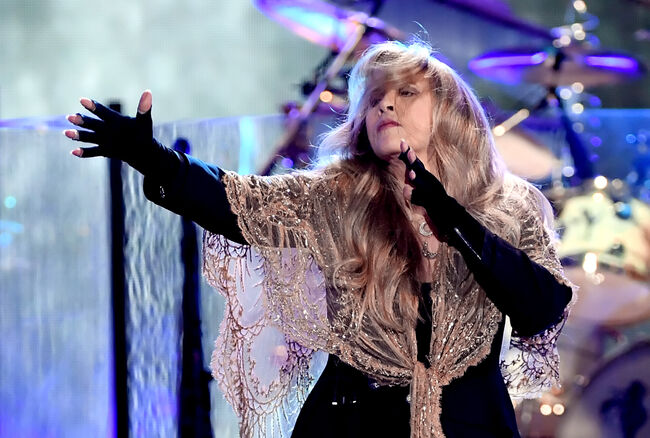 Chuck Nowlin
Hear Chuck Nowlin weekdays from 2pm - 7pm on 100.7 WZLX.
Read more