U2 To Play 1,500-Seat Apollo Theater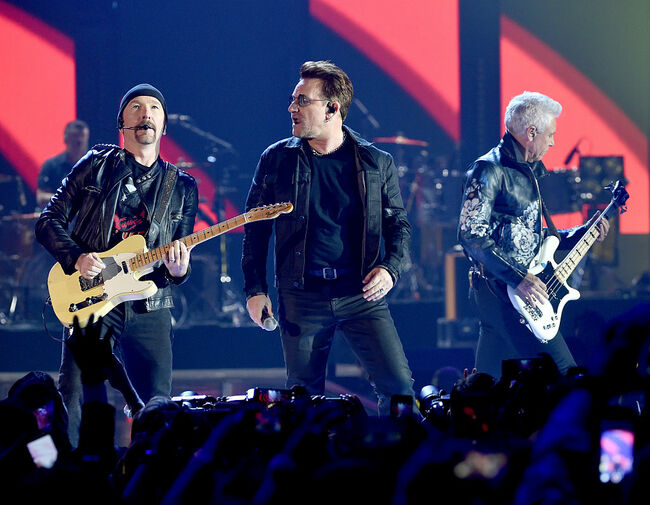 via SPIN The "Pride" of the Emerald Isle will visit and perform at the Historic Apollo Theater in Harlem on June 11th. Taking a break from their Sold-Out Arena gigs on the "Experience and Innocence" tour promoting their 14th studio album, Songs of Experience. In the article Bono talks about the connection:
"New York City and [U2] have a unique history. From the songs of Lou Reed, Billie Holiday and the Ramones that taught us how to listen, to the New Yorkers at our earliest U.S. shows who taught us how to play, the souls of New York and U2 have always been intertwined."
Fans that don't get passes to this invite-only intimate show can still hear it happen live, provided you're paying for a satellite radio feed. The band is no stranger to playing these smaller venues from time to time. I remember when they popped into our own Somerville Theatre in March of 2009 for a "secret show" in front of 900, very fortunate attendees. No, I was not one of them. But here's how some of it went down that night.

Kenny Young
Hear Kenny Young, weeknights starting at 7pm on Boston's Classic Rock - 100.7 WZLX!
Read more