How Did Freddie Mercury Feel About "Ice Ice Baby"?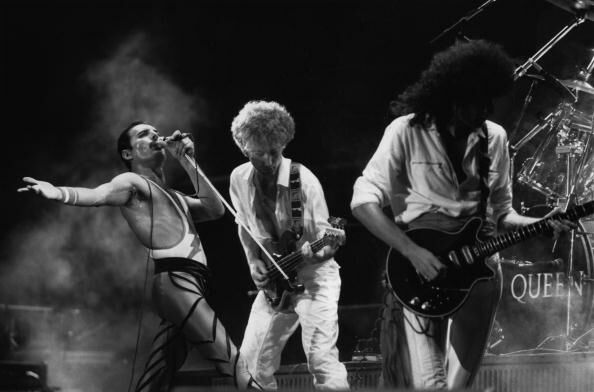 via UCR Freddie Mercury's former personal assistant Phoebe Freestone has been busy, as of late, with a great blog site. Some fascinating insight into the man, his music and his relationships with fellow celebrities. In this one, she shares for the first time with fans how the Queen front man felt about rapper Vanilla Ice's bite of the bass line from "Under Pressure" for his eventual hit, "Ice Ice Baby".
According to the blog, Mercury actually thought he was listening to "Under Pressure" at first. He seemed amused and not upset by it: "He carried on eating his breakfast and suddenly stopped, frowning. I thought there was a problem with his food but he said 'no,'" she recalled. "He started listening intently and couldn't believe his ears. He was smiling when he said that he couldn't believe what he was hearing ... a blatant ripoff."
Ice hat the time had never credited or acknowledged Queen, or John Deacon for that memorable Bass line. A lawsuit followed after the band contacted their manager. The other band mambers fired back with:
"A white rapper from Florida ... great," said drummer Roger Taylor , and in 1991, guitarist Brian May admitted his view of the whole thing had been soured "because rap doesn't really appeal to me."
After a couple of years, however, all parties settled to the band's satisfaction.
and Here's Mr. Ice explaining his side of things at the time.

Kenny Young
Hear Kenny Young, weeknights starting at 7pm on Boston's Classic Rock - 100.7 WZLX!
Read more