Happy Birthday Tom Morello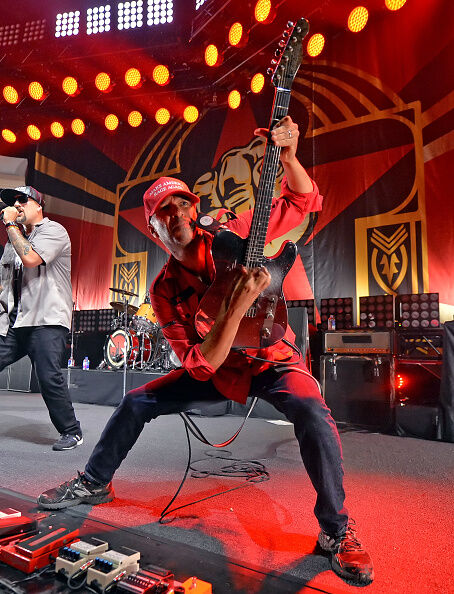 Tom Morello is best known for his groundbreaking guitar playing and songwriting with Rage Against The Machine, Audioslave, The Nightwatchman (solo project) and most recently, Prophets of Rage. Here's some other cool factoids about the man that just celebrated his 54th trip around the Sun..
-Sang in the choir and Graduated with honors from Libertyville High School outside Chicago.
-Received a Bachelor of Arts Degree in Social Studies from Harvard University in 1986
-After receiving said degree, moved to L.A. to make it in music but spent some time as an exotic dancer to pay the bills.
-Morello has appeared both Live and on studio albums with Bruce Springsteen and the E Street Band over the last decade. This included the Australian leg of the Wrecking Ball Tour in 2013 when he filled in for little Steven. The following year the guitarist was featured on 8/11 tracks from Springsteen's High Hopes record.
-He appears in Guitar Hero III: Legends of Rock as a "guitar boss" (the first of 3 in the career mode of the game) in a night club.
- He was cast as uncredited as a Son'a officer in Star Trek: Insurrection and later did a cameo in a Star Trek: Voyager episode.
-He was also commissioned to write a new 12-issue comic book series for Dark Horse Comics, entitled Orchid in 2011.

Kenny Young
Hear Kenny Young, weeknights starting at 7pm on Boston's Classic Rock - 100.7 WZLX!
Read more