Record Store Releases For Black Friday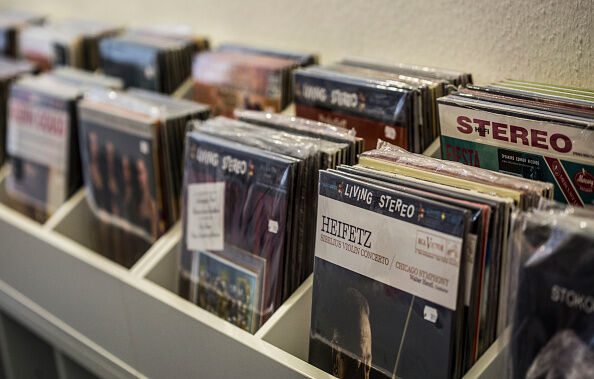 via UCR With the ever-growing popularity and resurgence of vinyl, apparently one Record Store Day per year was not enough. It's not only classic artists putting out 7'' and 12'' vinyl but plenty of current artists releases as well. November 23rd or Black Friday,as its more commonly known in the retail world, will see over 150 releases of varying size and length.
Here's a partial list from this Holiday Season's crop of limited edition records.
Anthrax – Kings Among Scotland 3LP
Cheap Trick – The Epic Archive Vol. 2 (1980-1983) 2LP
Alice Cooper – Live From The Astroturf Full Performance LP
Dio – "Holy Diver Live at 35" 12-inch vinyl
Guns N' Roses – "Shadow Of Your Love" 7-inch vinyl
Iggy & The Stooges – Rare Power LP
Joan Jett – Bad Reputation (Music From the Original Motion Picture) LP
The Jimi Hendrix Experience – Burning of the Midnight Lamp Mono EP 7-inch vinyl
Rage Against the Machine – Live & Rare 2LP
Keith Richards – "Run Rudolph Run (40th Anniversary)" 12-inch vinyl
For more titles and a search of Participating Retailers click HERE

Kenny Young
Hear Kenny Young, weeknights starting at 7pm on Boston's Classic Rock - 100.7 WZLX!
Read more