2019 Experience Hendrix Tour About To Get Heavier
Photo by Jesse Grant/Getty Images for NAMM
via consequenceofsound The 2019 edition of the Experience Hendrix Tour is broadening its lineup to include Megadeth founder and front man, Dave Mustaine. The (now) annual tribute to the music of Jimi has been showcasing some big names in the business since its first inception in 1995 and subsequent tours in the early 2000's.
The all-star band features drummer Billy Cox who played as a member of both The Jimi Hendrix Experience and Band of Gypsys. Joining him onstage to perform Hendrix's music are master guitarists Joe Satriani, Dweezil Zappa, and Eric Johnson; and King's X bassist/vocalist Doug Pinnick.
In a statement Mustaine says;
"Jimi Hendrix. The name that comes to my mind as one of the 'Premiere American Guitarists of All Time.' An Innovator, and legendary musician, I am beyond honored to do my part in this tribute to the immortal Jimi Hendrix, and want to thank [EH Tour producer] John McDermott for inviting me to play along such mind-blowing guitarists as Joe Satriani, and a personal favorite of mine, Eric Johnson. See you there!"
Here are a couple local dates to keep an eye on.
April 4th— Lowell, MA @ Lowell Memorial Auditorium
April 5th— New Bedford, MA @ Zeiterion Performing Arts Center
More dates and ticket information at ExperienceHendrixTour.com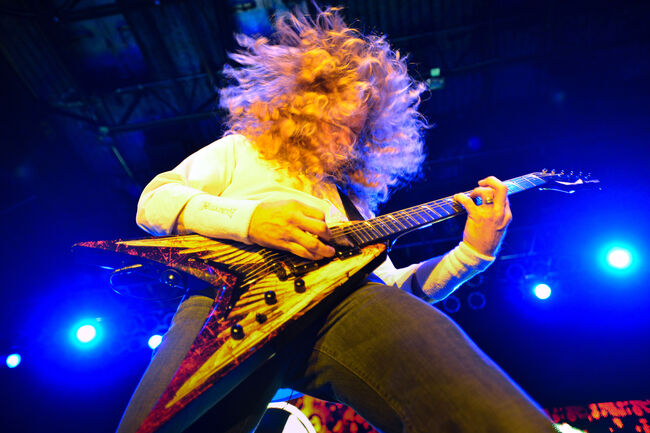 Photo by Ben Garvin/Getty Images

Kenny Young
Hear Kenny Young, weeknights starting at 7pm on Boston's Classic Rock - 100.7 WZLX!
Read more