David Gilmour Releases Video For Upcoming Guitar Auction
On June 20th, Christie's in New York is slated to auction off what may be one of the greatest collection of historic and iconic guitars on the planet. Pink Floyd's David Gilmour has decided its time to thin the herd. In this article, he says:
"They've given me music and I've loved them, but now it's time for them to go off and be part of someone else's musical life. I'm hoping they'll inspire music in other people."
In all, more than 120 instruments belonging to Gilmour will be available for purchase at the sale, including his famous 1969 black Fender Stratocaster, known simply as "The Black Strat." The majestic piece became his main guitar and a staple of 'Floyd's sound, appearing on landmark albums The Dark Side of the Moon(1973),Wish You Were Here(1975),Animals(1977),The Wall(1979) and 2015's Endless River (not to mention dozens of world tours), It is expected to fetch well into six-figures.
The entire lot is on display in NYC through this Sunday, March 31st. But you can see an interactive 3D view of the whole Gallery CLICK HERE
via abcnewsradio
follow @kennyyoungzlx on FB/TW/IG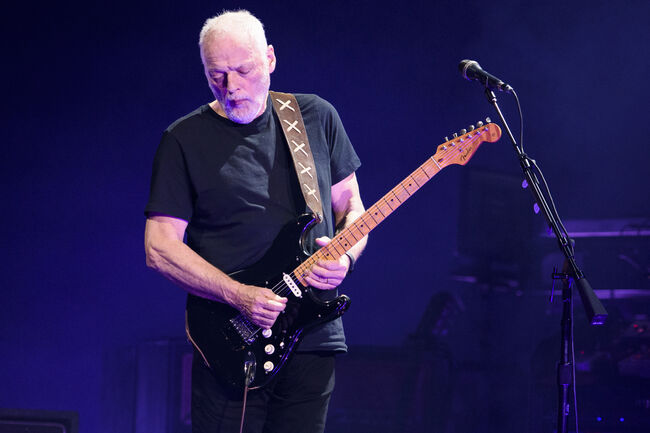 (Photo by Matthew Eisman/Getty Images)

Kenny Young
Hear Kenny Young, weeknights starting at 7pm on Boston's Classic Rock - 100.7 WZLX!
Read more