Ozzy Osbourne Online Campaign Could Lead To Knighthood
Ozzy's resume is the stuff of legend. Among the dozens of awards over his 5-decade career, are induction to both the U.S. Rock & Roll Hall of Fame, U.K. Hall Of Fame, Lifetime Achievement from the British Academy of Songwriters, Hollywood Walk of Fame and Birmingham's Walk of Stars and album sales over 100 Million worldwide.
Despite all of this, the Prince of Darkness has never received the prestigious honor of Knighthood from the Queen Mum. One uber fan, Helen Maidiotis wants to change that. She has started an online petition at change.org in the hopes of collecting 5,000 signatures to have the honor of "Sir" bestowed upon the Ozz-man. In this article she says:
:"For five decades Mr Osbourne has entertained the world with his music. He has worked tirelessly in bringing us the very best in entertainment from the days as the original frontman for Black Sabbath in 1968, until the present day with his endless stamina, drive and commitment in the music business."
It's not like he is a stranger to the Royals. In fact he was asked by Buckingham Palace to play on two occasions: The Queen's Golden Jubilee and at The Royal Variety Performance. Ms. Maidiotis will then submit her petition to the UK's Department of Culture, Media and Sport. Then I guess, it's a "wait-and-see" situation. One thing's for sure, Ozzy not losing any sleep over it....*As of this blog, she has collected over 9,000 signatures. You can read more and sign the petition HERE
via loudersound
follow @kennyyoungzlx on FB/TW/IG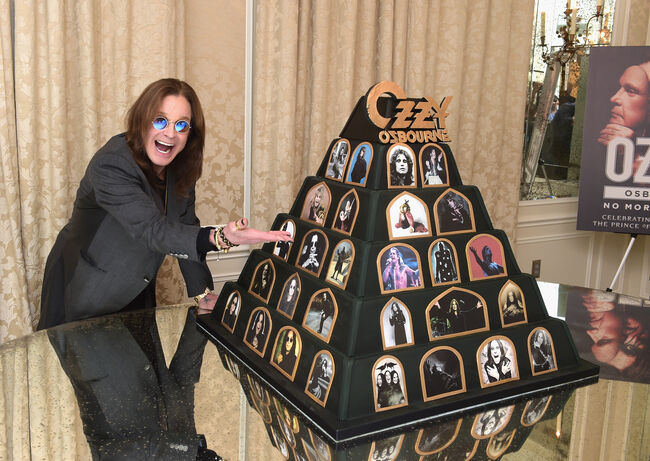 (Photo by Kevin Winter/Getty Images for Live Nation

Kenny Young
Hear Kenny Young, weeknights starting at 7pm on Boston's Classic Rock - 100.7 WZLX!
Read more