Journey Book Nine-Night Residency In Vegas
Journey closed out 2018 as one of the top grossing concert tours of the year selling over a million tickets on the trail with Def Leppard. Following that, founder/guitarist Neal Schon announced the band would be taking the majority of 2019 off. The plan was to regroup and work on solo projects. Journey Through Time, features original Journey singer Gregg Rolie, Schon and former band drummer Deen Castronovo. Jonathan Cainn, in the meantime began work on his new solo album More Like Jesus. A personal album with themes of his born again Christian beliefs.
Now it seems for the third time in their career (2015, 2017) Journey has booked a Vegas Residency. This year, it's Nine Nights at The Colosseum in Caesars Palace. Teh Shows will run between October 9th and October 26th.The 4,300-seat venue is in the midst of a face lift installing a new sound system and a high-definition video wall; the floor will also become a general-admission area. Tickets will start at $69 and will go on sale Friday through the Caesars site.
via rollingstone.com
follow @kennyyoungzlx on FB/IG/TW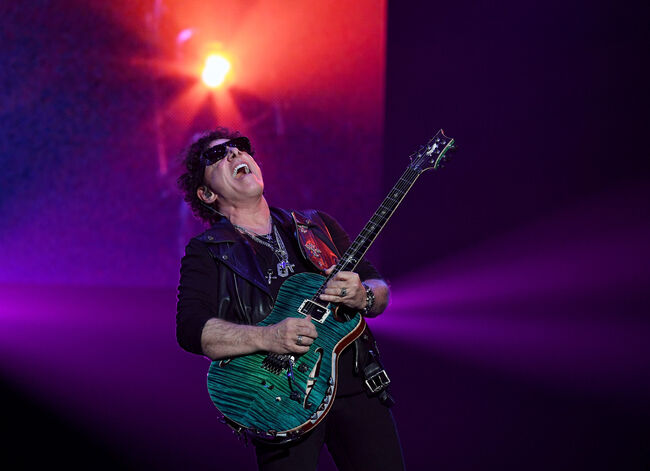 (Photo by Ethan Miller/Getty Images)

Kenny Young
Hear Kenny Young, weeknights starting at 7pm on Boston's Classic Rock - 100.7 WZLX!
Read more