Bruce Springsteen Set To Release 19th Studio Album
For the first time since 2014's High Hopes, Bruce Springsteen will drop a new record of original tunes on the world. Western Stars will be released on June 14th. What can fans expect from the Boss? Well according to the press release in this article
""the 13 tracks of Western Stars encompass a sweeping range of American themes, of highways and desert spaces, of isolation and community and the permanence of home and hope."
Springsteen is joined by 20 other guest musicians on the album like original E Street Band keyboardist David Sancious and violinist Soozie Tyrell. Also wife and bandmate, Patty Scialfa provides vocals on four tracks and the arrangements on four others. Bruce summed up his new effort saying its:
"a return to my solo recordings featuring character-driven songs and sweeping, cinematic orchestral arrangements. It's a jewel box of a record."
Here's the tracklist For Western Stars:
1. "Hitch Hikin'"
2. "The Wayfarer"
3. "Tucson Train"
4. "Western Stars"
5. "Sleepy Joe's Café"
6. "Drive Fast (The Stuntman)"
7. "Chasin' Wild Horses"
8. "Sundown"
9. "Somewhere North of Nashville"
10. "Stones"
11. "There Goes My Miracle"
12. "Hello Sunshine"
13. "Moonlight Motel"
via rollingstone.com
follow @kennyyoungzlx on FB/TW/IG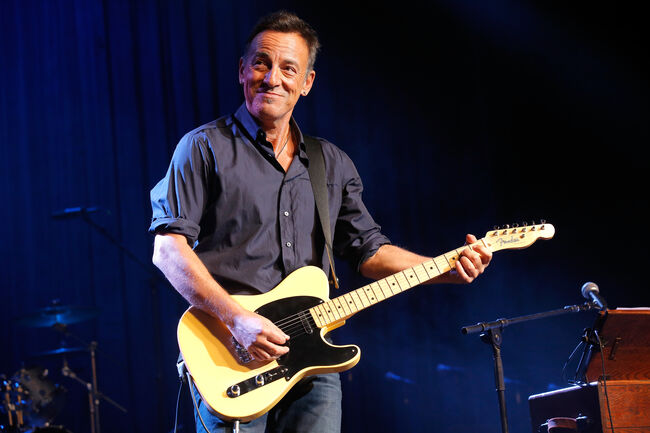 Photo by Jemal Countess/Getty Images

Kenny Young
Hear Kenny Young, weeknights starting at 7pm on Boston's Classic Rock - 100.7 WZLX!
Read more