Zakk Wylde Is Re-Recording Sabbath's Debut Album For Its 50th Anniversary
Ozzy's former axe man and Black Sabbath aficionado Zakk Wylde, has announced plans to re-record that band's famed, debut album in honor of its 50th Anniversary. It won't be just another copycat cover album. The Power Trio Wylde has toured with since 2014: "Zakk Sabbath" will stay true to the original recording methods. This band consists of former Ozzy bassist Rob "Blasko" Nicholson and drummer Joey Castillo (former Queens of the Stone Age)
Zakk Sabbath will be live in a fully analog studio, direct to two-inch tape in one 24-hour period (Black Sabbath was reportedly cut in a single day as well). A film crew will will be on hand to document everything. The project, titled Vertigo will be a very, limited release to just 500 copies on February 13, 2020-50 years to the day of the original Sabbath record. It will be delivered in a single package containing a vinyl LP, CD, digital download code, and DVD.
Unfortunately, for fans, the $100 limited-edition record sold out within two hours due to pre-orders and it won't be made available in any other format, Wylde reported. So why am I just hearing about this now??? DOH! Well, let's hope something pops up on Netflix or Youtube or something.......
via guitarworld.com
Follow @kennyyoungzlx on FB/IG/TW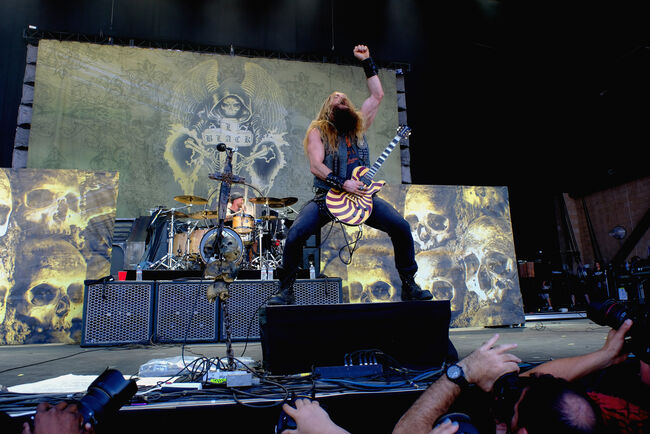 Kenny Young
Hear Kenny Young, weeknights starting at 7pm on Boston's Classic Rock - 100.7 WZLX!
Read more