The Oscar Meyer Wienermobile Now Available For Rent
AirBnB has partnered with Oscar Meyer to make the iconic "Wienermobile" available for one-night rentals to fans and hot dog enthusiasts everywhere! The news broke on what else? National Hot Dog day yesterday.
Here's the specs on this unique one-of-a-kind wiener: The RV will be available to rent during Lollapalooza weekend in Chicago from August 1 to August 4, 2019. Just be prepared to pay $178 per-night for the honor. The 27 foot rolling hot dog features a mini fridge stocked with Oscar Mayer hot dogs and all the Chicago-style hot dog essentials, an Oscar Mayer roller grill to take home, an outdoor space for comfortable hot dog eating
Here's what you need to know for a chance to score a night in the Wienermobile on Airbnb:
The full listing on Airbnb can be found by clicking here…
Fans can request to book a one-night only stay beginning Wednesday, July 24, 2019.
Reservations will roll out throughout the day, so interested fans will need to keep their eyes on the listing for the chance to submit their request.
Available dates to book a one-night stay are August 1, 2 or 3.
Two guests can stay in the Wienermobile at a time.
Flights to / from Chicago and concert tickets are not included.
Take a look inside at your accommodations HERE
via chewboom
follow @kennyyoungzlx on FB/IG/TW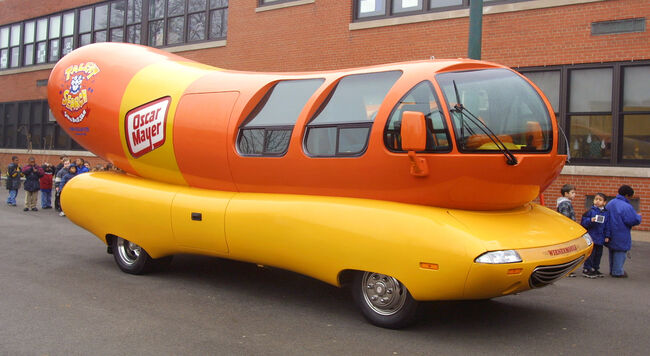 (Photo by Tim Boyle/Getty Images)

Kenny Young
Hear Kenny Young, weeknights starting at 7pm on Boston's Classic Rock - 100.7 WZLX!
Read more