Metallica Have Set An All-Time Record For Ticket Sales
Since their origins in the Bay Area back in 1982, Metallica have consistently been a huge concert draw. According to new reports from industry insider, Pollstar they are now the undisputed Kings Of The Heavy Metal World.
Some professionals in white lab coats have apparently crunched the numbers to prove Metallica sit at the top of the heap, having sold approximately 22.1 million tickets since 1982, bringing in around $1.4 billion. This is in comparison to AC/DC(14 million tickets sold) and Ozzy Osbourne(13.2 million tickets-if you include Black Sabbath sales). The only band who comes close to Metallica are Guns N' Roses, who've made $800+ million dollars with their recent Not In This Lifetime Tour.
Although they rule the Metal World they still fall just short to more mainstream Rock acts like U2 and The Rolling Stones in the overall, career ticket sales category. Drummer Lars Ulrich commented:
"I keep thinking and forcing myself to think all our best years are still ahead of us. We may even turn professional and do this full time one day. That's the MO. It's always, 'What's your favorite record?' It's the next one, the one we haven't recorded yet. it's always about the possibilities, always about what can be, what's coming."
via Kerrang
follow @kennyyoungzlx on FB/IG/TW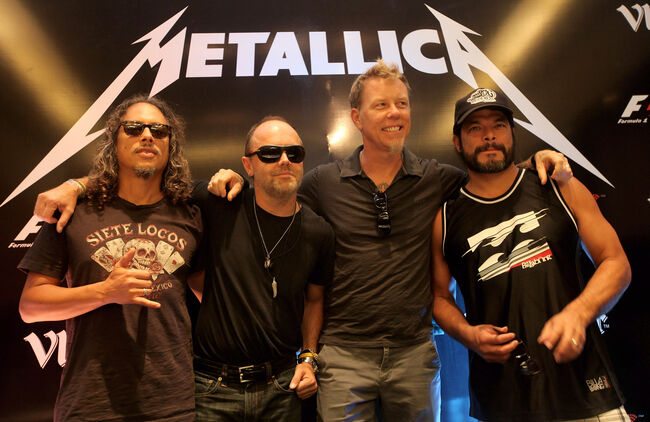 Kenny Young
Hear Kenny Young, weeknights starting at 7pm on Boston's Classic Rock - 100.7 WZLX!
Read more