Paul McCartney, U2, Pearl Jam All Have Limited Edition Vinyl On The Way
This year's annual, Black Friday celebration of vinyl is shaping up nicely for classic rock fans. Some limited edition, exclusive titles for Record Store Day November 29th include Paul McCartney's two unused songs from his latest album,Egypt Station. "Home Tonight" and "In A Hurry" will be pressed on 7-inch vinyl, featuring artwork based on the parlour game Exquisite Corpse.
U2 have a 30th anniversary vinyl reissue of its 1979 EP, Three, featuring remastered editions of the original tracks "Out of Control", "Stories for Boys", and "Boy-Girl" with new artwork.
Pearl Jam offer up MTV Unplugged on vinyl for the very first time with several unheard rehearsal tracks as well.
Feeling a little '80's nostalgia? Devo will release Devo Live!, featuring recordings from the band's 1980 radio promo tape Warner Bros. Music Show marking the first time it has been commercially released. More details and the full list (so far) of titles available for Record Store Day Black Friday HERE
via CoS
Follow @kennyyoungzlx on FB/IG/TW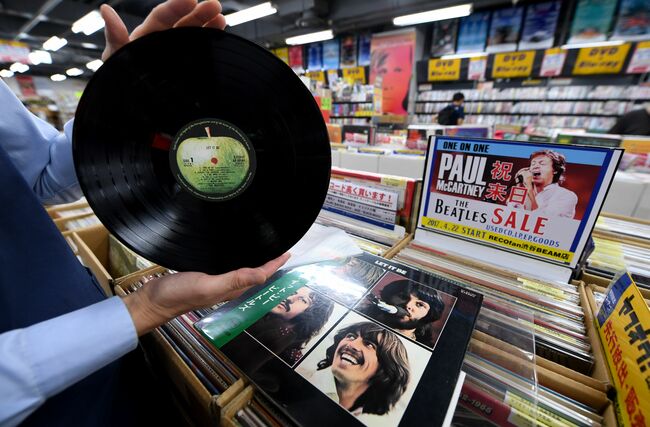 (Photo credit: TOSHIFUMI KITAMURA/AFP/Getty Images)

Kenny Young
Hear Kenny Young, weeknights starting at 7pm on Boston's Classic Rock - 100.7 WZLX!
Read more