U2 Open Tour In Tulsa - Surprises In The Set List
U2 played Tulsa last night to open its 'Experience + Innocence tour. As with every new U2 road trip,, the band unveiled some surprises as it ranged deeply through its vast catalog.
The first set began the way I would have sequenced the new album "Songs of Experience" with "Love is All We have Left" stating the theme of the night and the dark and metallic "Blackout" following to get down to business and rock the house. "The Ocean," a song of youthful questioning from the first album neatly set up "Iris," the homage to Bono's mother from the last release, "Songs of Innocence." "The members dug into "Achtung! Baby" for the song "Acrobat," which has never been a part of a U2 set and "Who's Gonna Ride Your Wild Horses," also from "Achtung! Baby" made a welcome return.
"Staring at the Sun" from the much-maligned "Pop" album is better in the stripped down acoustic manner Bono and Edge performed it and likewise, the band played its rhythmic 2017 single "You're the Best Thing About Me" in a similar 'unplugged' form. Glad to see one of my favorites, "City of Blinding Lights" retained in the show, now used as second set closer.
Thanks to my good friends at atU2.com for the complete set list!
BOK Center Tulsa, OK United States
Main Set
Love Is All We Have Left (Augmented Reality)
Lights Of Home (St. Peter's String Version) (video)
Beautiful Day, Many Rivers To Cross (snippet)
I Will Follow, Mother (snippet)
Sunday Bloody Sunday, The Magnificent Seven (snippet)
Until The End Of The World (video), Let It Rain (snippet)
Second Set
You're The Best Thing About Me acoustic
Staring At The Sun Bono and Edge - acoustic
Encore
Who's Gonna Ride Your Wild Horses (video)
Love Is Bigger Than Anything In Its Way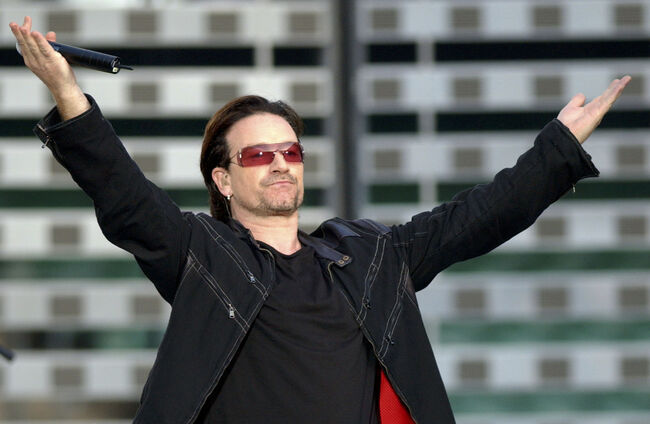 Carter Alan's Decibel Diaries
Every Sunday from 10PM-midnight, hang out with Carter Alan as he digs through the stories, interviews and music, for a peek behind the curtain of classic rock.
Read more