Paul McCartney Plays Surprise Gig At The Cavern Club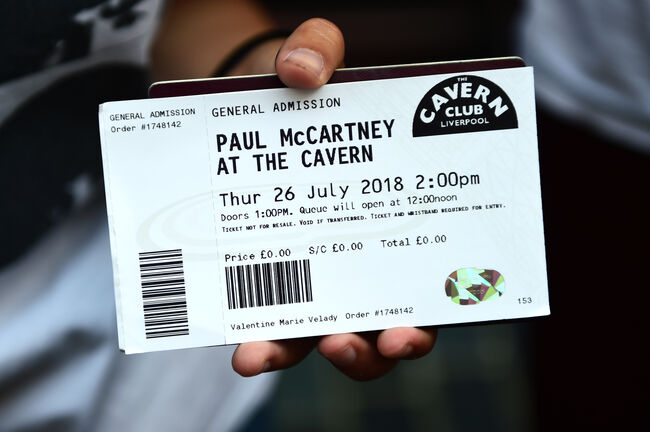 Paul McCartney has been spending more time lately in Liverpool. When he did Carpool Karaoke with James Corden, he played an impromptu gig at the Philharmonic Dining Rooms pub on Hope Street, where he entertained disbelieving drinkers with Fab Four and Wings classics.
Beatle Paul was back on Mathew Street today, and the 300 people who crammed into this sweltering little club saw a show they will never forget. The original Cavern Club in Liverpool was flattened to make a parking garage before being rebuilt in the 1980s. But nobody here is splitting hairs
The small crowd was treated to Beatle classics like Magical Mystery Tour and Ob-La-Di-Ob-La-Da, as well as Wings gems like Jet, Band On The Run and Let Me Roll It.
There was one bump in the road when Paul stopped mid song to scold the crowd for using their cell phones to take pictures and videos, "You've all been told not to take photos," he said. "You're taking them, and you're taking them, and it's putting me off! So, you know, play by the rules, man!"
Yikes...when a Knight speaks, you listen.
Here's a video from the performance. The sound isn't the greatest, but you get the idea.
And if you haven't watched Paul's "Carpool Karaoke" with James Corden, check it out. It's fantastic!

Chuck Nowlin
Hear Chuck Nowlin weekdays from 2pm - 7pm on 100.7 WZLX.
Read more