The Edge Celebrates A Birthday Today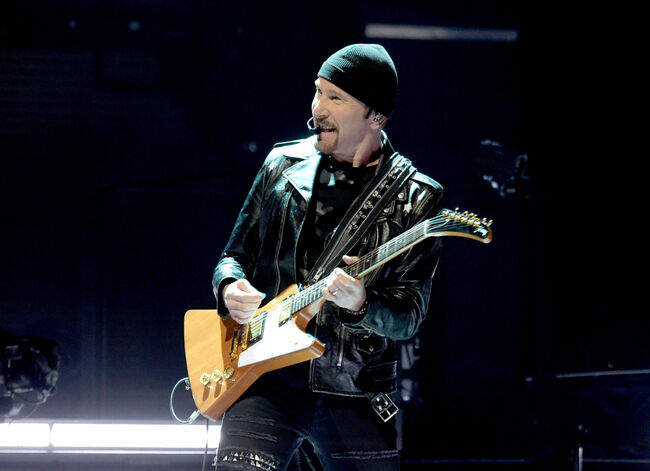 Dave 'The Edge' Evans was born in Barking, Essex, in East London. When he was a year old his parents moved to Dublin Ireland where he's lived ever since. Well, aside from his multiple homes that a billionaire rock star will have.
In the fall of 1976 he spotted Larry Mullin's note on the Mount Temple Comprehensive High School bulletin board asking for anyone interested in forming a band. He was the first to respond, and soon Dave Evans was re-baptized by Bono as 'The Edge', inspired by his sharp mind and the way he always observed things from the edge.
Boston has been a second home to these Irishmen, going back to the days of them playing The Paradise.
Here's one of his greatest performances, and what many feel was the best Super Bowl halftime show of all time. Feb. 3, 2002, the pain of 9/11 was heavy when U2 performed the halftime show of Super Bowl XXXVI at the Superdome in New Orleans. Honoring the victims of that horrifying attack with powerful versions of MLK and Where The Streets Have No Name, it was unforgettable.
And that stars and stripes jacket...

Chuck Nowlin
Hear Chuck Nowlin weekdays from 2pm - 7pm on 100.7 WZLX.
Read more