Sox Famous Bullpen Cop Retiring At The End Of The Season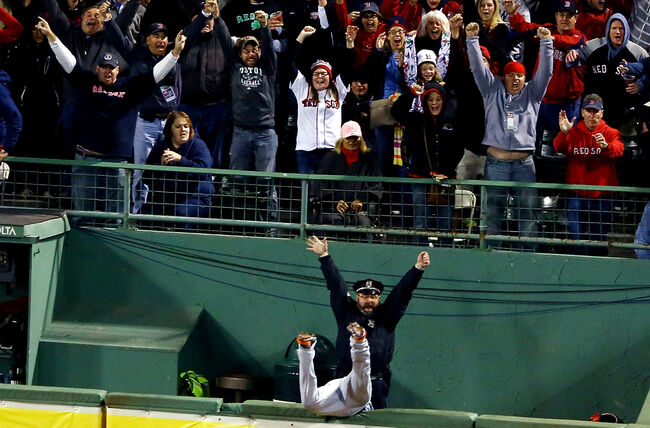 October 13, 2013, the Red Sox were playing the Detroit Tigers in the ALCS. With the Sox trailing 5-1 in the 8th inning and 2 out, Big Papi unleashes a shot towards the bullpen, the Tigers' Tori Hunter makes a leap for it, flipping over the bullpen fence. Did he catch it? Is that an out? We can tell right away because one of Boston's finest, bullpen cop Steve Horgan, has thrown his arms up in the air in celebration!
In an interview with the BostonGlobe.com, Steve says since that moment he's taken around 25,000 photos with Red Sox fans, posing with his arms up in the air thousands of times. He became a hometown hero, even had his own bobblehead night!
But now, it's time to move on from that green corral. He's retiring.
"I'm going to miss the whole atmosphere of Fenway Park," he told the Globe. "It's been fun. I'm going to miss all the great people that work here. Everyone has treated me nice and with respect."
The next chapter of his life is cooking. He hopes to be on Master Chef some day, and if he wins, he HAS to throw his arms up in the air!
Let's go back to that fateful night...

Chuck Nowlin
Hear Chuck Nowlin weekdays from 2pm - 7pm on 100.7 WZLX.
Read more