Real Life Superhero Stan Lee Dead At 95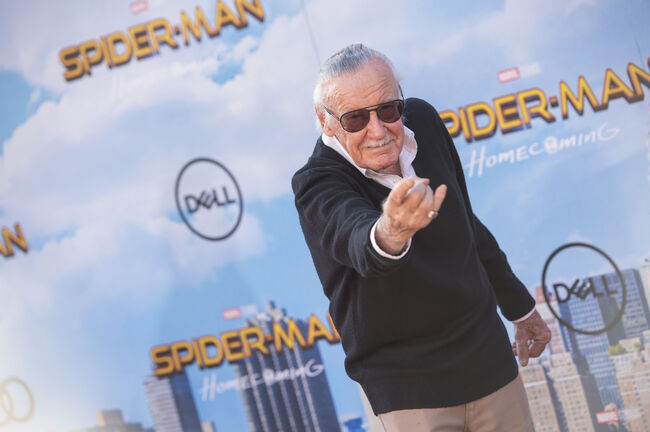 Via HollywoodReporter.com. Stan Lee, writer, editor and publisher of Marvel Comics died this morning at Cedars-Sinai Medical Center in Los Angeles at the age of 95.
The man who became a real life superhero to comic book lovers everywhere, was born Stanley Martin Lieber on Dec. 28, 1922. In 1939, Lee got a job as a gofer for $8 a week at Marvel predecessor Timely Comics. Two years later, he had changed his name to Stan Lee and through the years created or co-created Black Panther, Spider-Man, the X-Men, the Mighty Thor, Iron Man, the Fantastic Four, the Incredible Hulk, Daredevil and Ant-Man, among countless other characters.
"Stan Lee was as extraordinary as the characters he created," Disney chairman and CEO Bob Iger said in a statement. "A superhero in his own right to Marvel fans around the world, Stan had the power to inspire, to entertain and to connect. The scale of his imagination was only exceeded by the size of his heart."
The man was a genius. When Kiss made it to the Marvel pages, Lee had Gene Simmons bleed into a vat of ink so they could say the issues were printed with his blood.
Stan loved making cameos in the Marvel movies. You could spot him avoiding falling concrete, watering his lawn, delivering the mail, crashing a wedding, playing a security guard, or like in Spider-Man 3, he talks with Peter Parker in Times Square as they read the news that Spider-Man will soon be receiving the keys to the city, Stan says,
"You know, I guess one person can make a difference." Indeed...
Here's a compilation of Stan Lee's cameos from 1989 to 2018.

Chuck Nowlin
Hear Chuck Nowlin weekdays from 2pm - 7pm on 100.7 WZLX.
Read more