James Gandolfini's Son Will Play Him In Sopranos Movie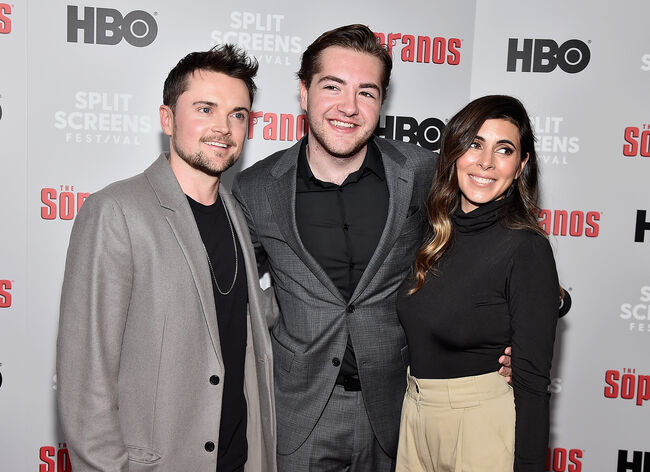 Sopranos creator David Chase has found his Tony Soprano for the prequel movie to the award winning series, and he didn't have to look far. James Gandolfini's son Michael will play the younger Tony in the movie "The Many Saints Of Newark".
The late actor's son has been gaining experience on the HBO drama series The Deuce, and as you can see, his resemblance to Tony Soprano is uncanny. According to Deadline.com, there was an extensive audition process to find the young Tony before Gandolfini won the role. Insiders said that his screen presence, mastery of Tony's mannerisms, coupled with his resemblance to his Dad made him the standout choice for the role because no one there understood the character better.
"It's a profound honor to continue my dad's legacy while stepping into the shoes of a young Tony Soprano," Gandolfini said in a statement to Deadline. "I'm thrilled that I'm going to have the opportunity to work with David Chase and the incredible company of talent he has assembled for The Many Saints of Newark."
Widely regarded as one of the greatest drama series ever, The Sopranos just celebrated the 20th anniversary of its launch in 1999. In six seasons from 1999-2007, the show won 21 Primetime Emmy Awards, five Golden Globes and Peabody Awards for its first two seasons.

Chuck Nowlin
Hear Chuck Nowlin weekdays from 2pm - 7pm on 100.7 WZLX.
Read more