Mookie Betts Doing His Own Play By Play From The Outfield Of The Sox Game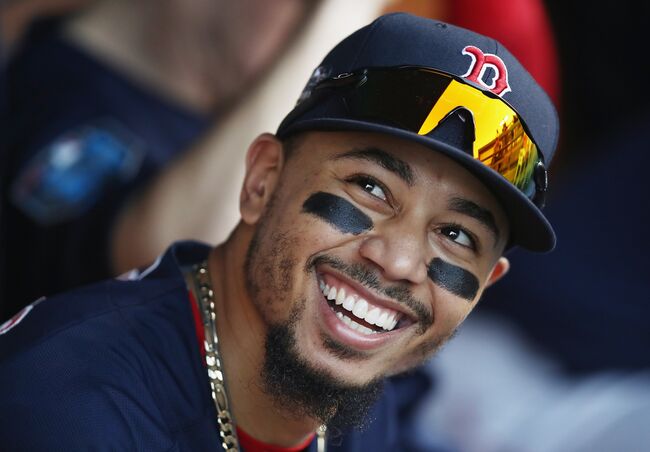 Is there nothing this man can't do? In 2018 Mookie Betts became the first player in Major League history to win the Most Valuable Player, Silver Slugger, Gold Glove, batting title, and World Series in the same season. He's also an incredible bowler, he played in the World Series of Bowling and even rolled a perfect game during the qualifying rounds. That would be two World Series in one year!
Now he's an outfield playing, play by play guy. He was mic'd up for the Red Sox spring training game against the Minnesota Twins, and while he was describing his golf game to the TV guys, it seemed like every hit came his way. Not only did he field them perfectly, but he was describing where he was throwing, the quality of the throw, and got back to his chipping technique. Then he got Brock Holt and Jackie Bradley Jr. to do their best golf swings, tennis serves, and bowling form during a break in the action. MLB is looking for a way to make the games more interesting? Do this during the regular season!

Chuck Nowlin
Hear Chuck Nowlin weekdays from 2pm - 7pm on 100.7 WZLX.
Read more