KISS Rocks The Boston Garden One Last Time And We Got The Painting! KISS End of the Road Farewell Tour left the TD Garden Boston in a cloud of pyrotechnic smoke. Walking around the Garden pre-show, I must have seen 45 Gene Simmons look a likes, not just the makeup, the costume and the boots too. The KISS Army was out in force for a night of high-tech spectacle, stage shtick and old-fashioned rock excess. Paul Stanley said when they first played Boston at The Orpheum, they weren't allowed to use any pyrotechnics. Well they made up for that last night, I think we all left singed from the flames. During a set well stocked with hits, there were flame throwers, explosions and pinwheels of sparks as Gene Simmons spit fire and drooled blood.
The opening act was performance painter David Garabaldi creating giant paintings of Ozzy Osbourne and Elton John. Flinging paint around like a mad scientist as music blared he finished with a 5' by 8' portait of KISS with the word Boston across the bottom. After he was done, the artwork was brought backstage where the band autographed it and presented it to me. We're donating this amazing piece of #KISSTORY to our friends @ACSNewEngland to help raise money for cancer research at their @ACSKeyGala event! Here's some of last night's highlights! (BOOM)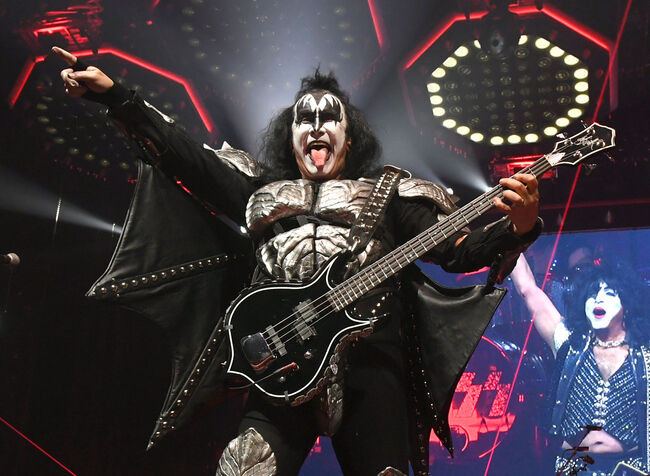 Chuck Nowlin
Hear Chuck Nowlin weekdays from 2pm - 7pm on 100.7 WZLX.
Read more