Peggy Lipton Of "Mod Squad" And "Twin Peaks" Passes Away
Actress and former model Peggy Lipton, who became a star in 1968 at the age of 21 as the street smart flower child Julie Barnes on the counterculture police series "The Mod Squad" and later starred on TV's "Twin Peaks," has died at 72. Over five seasons of Mod Squad she earned four Emmy nominations and a 1971 Golden Globe award for best actress in a TV drama. Her TV success led to a singing career, where she enjoyed chart success with her cover versions of "Stoney End" and "Lu" by Laura Nyro and "Wear Your Love Like Heaven" by Donovan.
In 1974 she married music producer Quincy Jones. Their two daughters, Kidada and Rashida, followed their mother's path into acting, with Rashida gaining fame on the comedy series "The Office" and "Parks and Recreation. After Lipton and Jones divorced in 1989, Lipton decided to return to acting, landing the role of Norma Jennings on the cult hit "Twin Peaks."
Peggy Lipton passed away after a long battle with cancer Saturday with her daughters by her side. "She made her journey peacefully with her daughters and nieces by her side," Lipton's daughters said in a statement to the Los Angeles Times. "We feel so lucky for every moment we spent with her. We can't put all of our feelings into words right now, but we will say: Peggy was and will always be our beacon of light, both in this world and beyond. She will always be a part of us."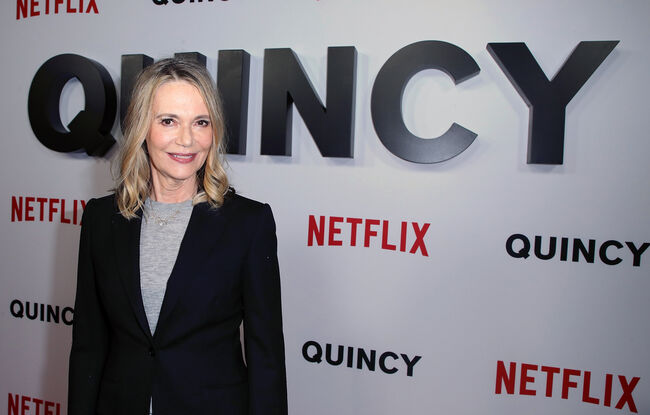 Chuck Nowlin
Hear Chuck Nowlin weekdays from 2pm - 7pm on 100.7 WZLX.
Read more