Patriots Will Receive Their Super Bowl Rings Thursday Night
THE party of the year is happening Thursday night at Robert Kraft's house when The New England Patriots will receive their diamond encrusted championship rings. According to Mike Reiss of ESPN, the members of the 2018 Super Bowl Champion team received their invitations in a "classy box with a shiny Lombardi Trophy on the cover."
Even though defensive end Trey Flowers signed a five-year, $90 million contract with the Lions as a free agent in March, he relayed to Reiss that he wouldn't miss it. "His presence Thursday, along with several others now playing elsewhere, serves as a reminder that while members of the 2018 Patriots are now scattered across the NFL, they still have great affection for one another and appreciation for what they accomplished together."
Can't wait to share the GIFs of Tom Brady flashing all of his rings on two hands now. My New York Giant loving father in law has no idea what's coming his way.
Check out the moment the Pats were given the combination to the lock holding their Super Bowl 51 ring with, of course, 283 diamonds on it.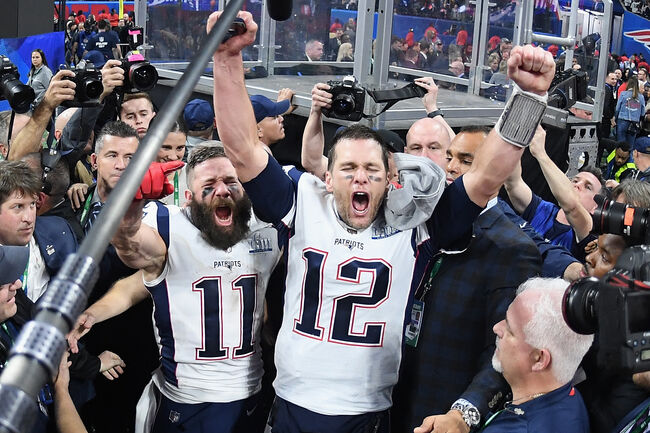 (Photo by Harry How/Getty Images)

Chuck Nowlin
Hear Chuck Nowlin weekdays from 2pm - 7pm on 100.7 WZLX.
Read more