The Stones Return To The Stage Tonight In Chicago!
Via Jambase.com. The Rolling Stones finally kick off the North American leg of the "No Filter" tour tonight at Soldier Field in Chicago. After emergency surgery sidelined the band back in April, Mick Jagger is going to be test driving his new heart valve, and Keith is going to be, well, Keith.
According to an interview Mick just did with Toronto radio station Q-107, the band might be digging out some rarities, "We try and get a bit into the unusual," Mick said. He confirmed that the band gave "Memory Motel" off of the "Black and Blue" album a go. "We actually rehearsed that one the other day," Jagger revealed. The Rolling Stones have only performed "Memory Motel" three times since 1999, once at TD Garden on June 14, 2013. "We try to pick some ones we haven't done recently and stuff we haven't done before. We try to get a bit into the unusual," the vocalist added but noted most fans want to hear the hits. "When you're in a big place they expect to hear the songs 'they came to hear' so you can't leave them all out."
I can't wait to see what they do at Gillette Stadium July 7th.
Check out Mick warming up for tonight's show with a little "Street Fighting Man," Keith being Keith, and "Memory Motel" from the Boston Garden Show in 2013.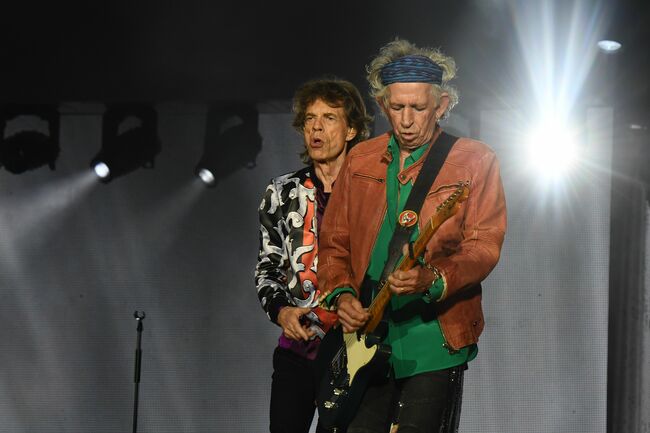 Image (BORIS HORVAT/AFP/Getty Images)

Chuck Nowlin
Hear Chuck Nowlin weekdays from 2pm - 7pm on 100.7 WZLX.
Read more