New Study Says Some Men Won't Use Reusable Shopping Bags. Guess Why...
Via Newsweek.com. As more towns and cities across the US ban plastic shopping bags, reusable shopping bags are being used more often, unless, you're a guy. According to new research, some men fear that performing an environmentally friendly task such as using reusable shopping bags may make others question their sexual orientation.
Guys are afraid they'll be thought of as gay if they use them.
The lead author of the study, Pennsylvania State University psychologist Janet Swim says that specific types of pro-environment behavior can align with either masculine or feminine stereotypes. The study said, engaging in the "wrong" type of environmentalism can lead people to wonder about your sexual orientation.
"Behaviors don't just help us accomplish something concrete; they also signal something about who we are. Line-drying clothes, or keeping tires at proper pressures, may signal that we care about the environment, but if those green behaviors are gendered, they may signal other things as well."
My town banned plastic and the local grocery store charges 5 cents for a paper bag. You bet your life I'm grabbing all my wife's flower covered reusables out of the car and goin' shoppin'!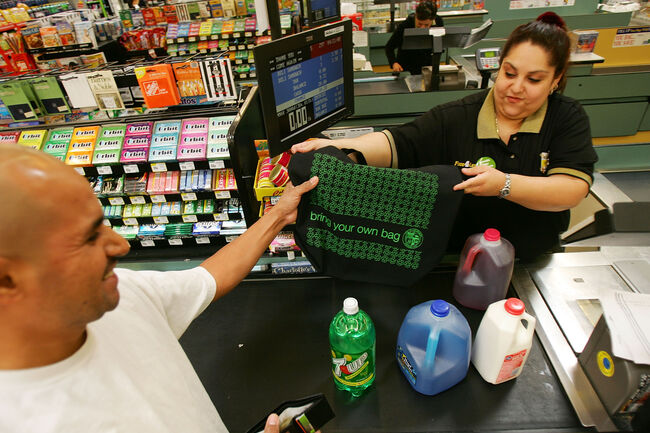 (Photo by David McNew/Getty Images)

Chuck Nowlin
Hear Chuck Nowlin weekdays from 2pm - 7pm on 100.7 WZLX.
Read more