15 Years Ago Tonight The Red Sox Completed The Greatest Comeback In Sports
I remember it like it was yesterday. I was on Lansdowne St. after game 3, everybody was down, when Kevin Millar came roaring past in his custom black Hummer with longhorns on the side, screaming, "It ain't over! Cowboy up!"
Yeah right... The Sox had just been pounded 19-8 at Fenway Park to go down 3 games to 0 in the 2004 ALCS.. This coming after their heartbreaking ALCS loss to the New York Yankees off the bat of Aaron Boone in 2003. But, he was right...
The Red Sox were all but done, facing their final three outs of the series until Dave Roberts swiped second base in the ninth inning of Game 4. He later came around to score the game-tying run on a Bill Mueller single, and a David Ortiz two-run homer in the bottom of the 12th gave Boston the win — and new life in the series. The Red Sox fought back to win three straight to even the series up at 3-3, bringing us to October 20, 2004.
One game to win a trip to the World Series. The Yankees were on the ropes, the Sox won the game 10-3 to advance to the World Series, where they swept the St. Louis Cardinals to end their 86-year title drought. Boston's feat against New York remains the only comeback from a 3-0 series deficit in MLB history.
Click here at Boston.com to see some great highlights from that series.
I've watched the Dave Roberts steal about 5 times tonight...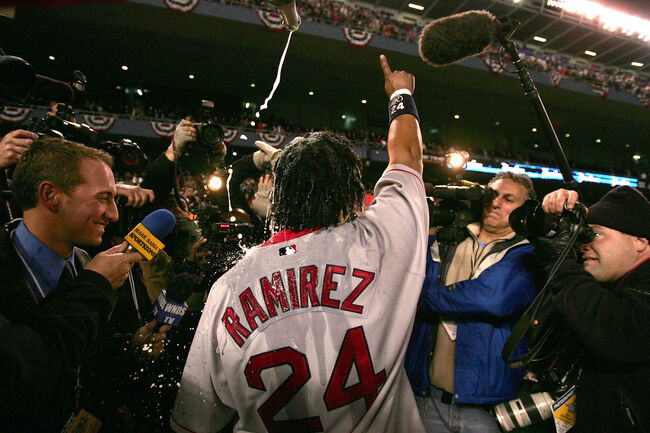 (Photo by Jed Jacobsohn/Getty Images)

Chuck Nowlin
Hear Chuck Nowlin weekdays from 2pm - 7pm on 100.7 WZLX.
Read more